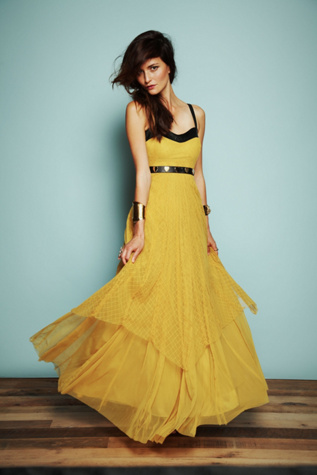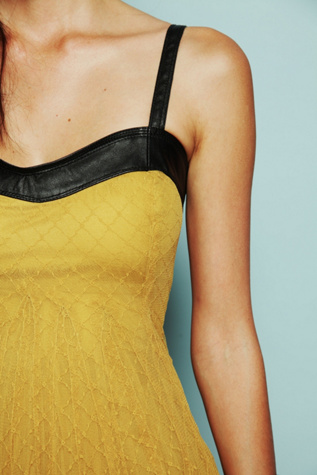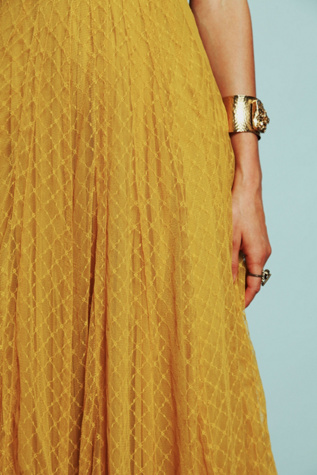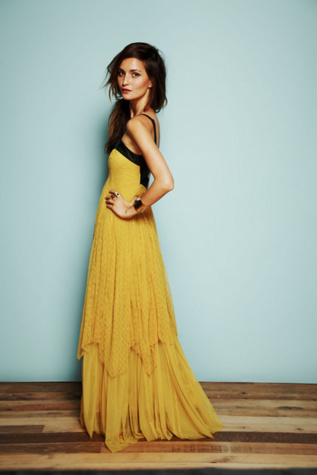 I checked my email this (Thursday) morning (well really afternoon since we got up around 4) and I got one from
Free People
about six new hand crafted party dresses that have been specially designed by six senior designers. You can check out the blog post about them
here
,
here
, and
here
. I love all of the dresses but instead of making this post picture heavy I decided to show the details of my favorite one.
Our limited edition dresses are designed exclusively by our senior designers and are only being made in limited quantities. These dresses are special because of the personal inspirations and unique stories behind each and every one. This dress was inspired by the designer's love for ball gowns. Her creation reflects her own interpretation of the classic ball gown, and mixes hard and soft elements together. The result is breathtaking.
I love the lace detailing and the tulle are so delicate! The leather straps have got to be my favorite though, I love how tough it makes the dress. Can we also talk about the mustard color!? Its got to be the number one color this fall hands down, and I'm not complaining!
A special hello to all new followers, thank you all so much it means the world to me!
Happy Friday!!
xoxo